BINDER MAGNETIC, A LEADER AND INNOVATOR
The dynamics behind transmission
Polyurethane toothed belts emerged as a vital product of the future in the 1970s in Germany. Our company – BINDER MAGNETIC – is the French pioneer in this technology to which it has been committed since the very outset. Consequently, we have been an integral part of all the innovations and almost limitless extensions that have brought about the introduction of these transmissions into every sector of industry. Stronger than ever as part of the BRECO Group, which has a workforce of some 450 employees in Europe and the USA, we continuously focus on our R&D activities so that we can offer you the most extensive product portfolio possible in order to meet your needs.
BINDER MAGNETIC, a vital partner to industry
We advise and support our existing and prospective customers in France and abroad in their search for optimum solutions:
proven products immediately available off-the shelf

rapid parts customization based on our main standards

innovative developments to implement your specifications
customers in France and abroad
of production area in France
engineers at your service

Belts, pulleys, accessories
We offer the market's most extensive range of German-made polyurethane and rubber toothed belts, manufactured by the European leaders BRECO and CONTITECH. Our production site in Orléans is endowed with a state-of-the-art machine pool and is staffed by 30 machining specialists who can step in and manufacture at short notice according to your needs.
Solenoids, holding magnets, brakes
To meet industry's growing need for electrical solutions, we offer a full off-the-shelf range of electromagnets and release valves that provide outstanding value for money. If you have any special requirements, we are able to customize the products in our range in order to supply you with solutions to meet your needs quickly and efficiently. We also manufacture innovative products for use in your most demanding projects.

Electric actuators
A complete range of actuators for industrial applications is offered with control options. To meet the most demanding requirements, for example for actuators in waterway applications, we manufacture the most suitable made-to-measure electromechanical actuators available on the market. As a result, our solutions can push or pull loads of more than 150 tonnes!
Some important dates in the history of BINDER MAGNETIC
1971
The company was founded in Paris
1980
Participation in the launch of the "AT" belt pitch, representing a major advance in the field of belt transmissions
1995
The company became a part of the BRECO Group, inventor of extruded polyurethane belts
1996
BINDER MAGNETIC was one of the pioneers behind the MULCO European Economic Interest Group
1997
Our production site in St-Jean-de-Braye started operation
2000
Invention in France of the revolutionary modular "ATN" belt
2004
Exclusive partnership with ELERO in France to complete our range of rams
2012
Launch of the PROTECT belt, authorized for use in the food industry
2014
Exclusive partnership with NAFSA in France to complete our range of electromagnetic products
2016
Commissioning of a new IT system to enable us to provide you with even better support
2020
Important investments in our production site
2022
Launch of the "REDEX" universal thermoplastic coating and quick fasteners made in France
OUR PRODUCTION CAPACITIES IN FRANCE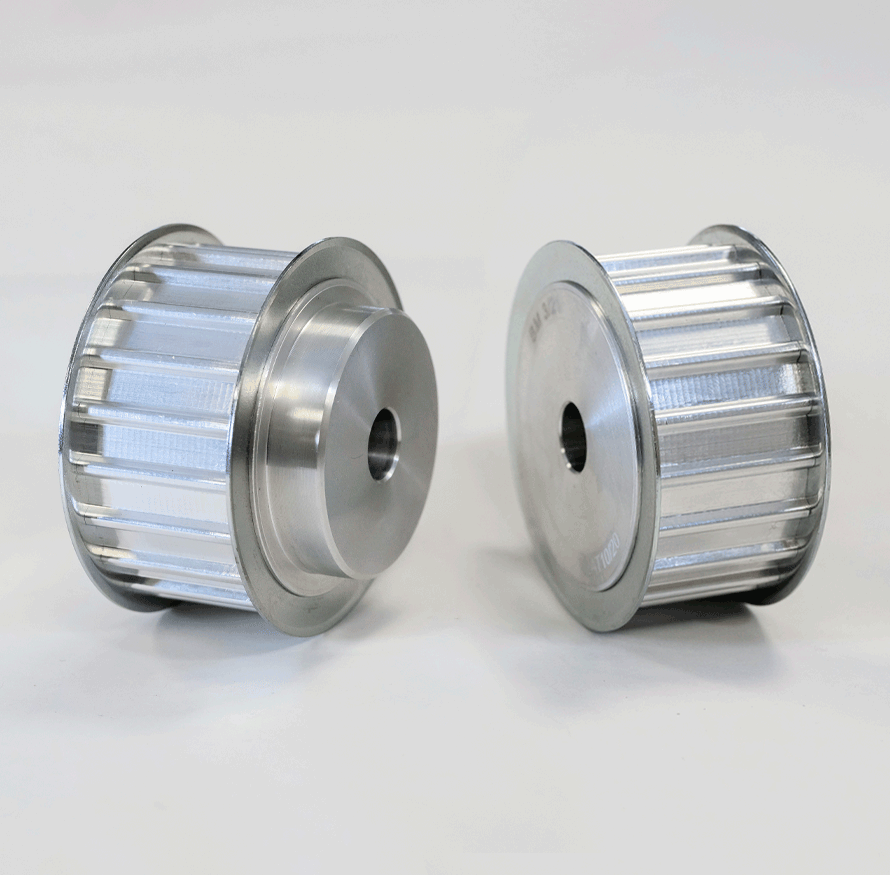 Every year, we manufacture 40,000 transmission elements. These are primarily made from aluminium as well as from a number of grades of steel and certain plastic materials. Our pool of NC machines, consisting of lathes, machining centres and milling machines, all less than four years old, makes us versatile and responsive. Our team of 20 professionals benefits from ongoing training so that we can use all our technical capabilities to offer you:
All design geometries to plan in metric and American pitches

Any diameter from 30 to 500 mm

Delivery in 4 weeks 

24 hours repair time

Surface treatments  
 In pitches T5, T10, T ½, AT5 and AT10, single pulleys with standard machining :
Bore
Keyway
Counterbore
Radial holes
Delivery in 10 days
We manufacture thousands of belts using the raw materials supplied by our parent company BRECO:
In all lengths, by the metre or welded from 0.5 to 50 metres

With weld-on profiles, up to 17 metres in length based on a stock of 300 profile types

In all metric and US pitches

In all standard widths

In premium-quality , protect or basic polyurethane with different types of cable

With 5 different welded polyurethane coatings applied to the basic belts in the pitches T10, T½  and AT10

Within a period of one week for belts sold by the metre, up to four weeks for more complex belts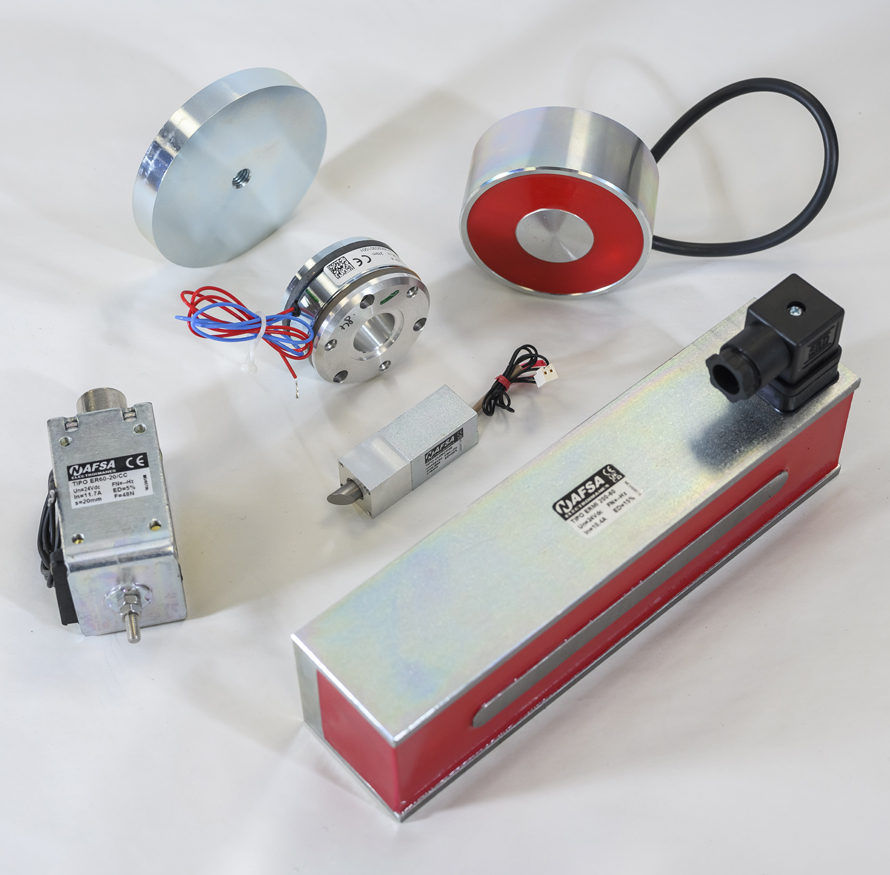 We offer you a range of LCL-type electromagnets which can be mounted on request in:
All cross-sectional sizes from 30 to 70 mm

With strokes of 5 to 30 mm

Duty factors of 5 to 100%

Voltages of 24 and 205 V DC

In quantities from one-off units through to batches of 50 items
QUALITY AND RESPONSIBILITY
A high-performance, well-organized workforce
63 employees waiting to meet your needs, including 25 technical and commercial specialists who will work with you to define the optimum solution to your needs and offer you advice on-site to help you improve your processes.

20 specialists in the machining and operation of toothed belts to solve any problems you may have with no loss of time.

A trilingual logistics team speaking French, English and German to optimize the supply chain.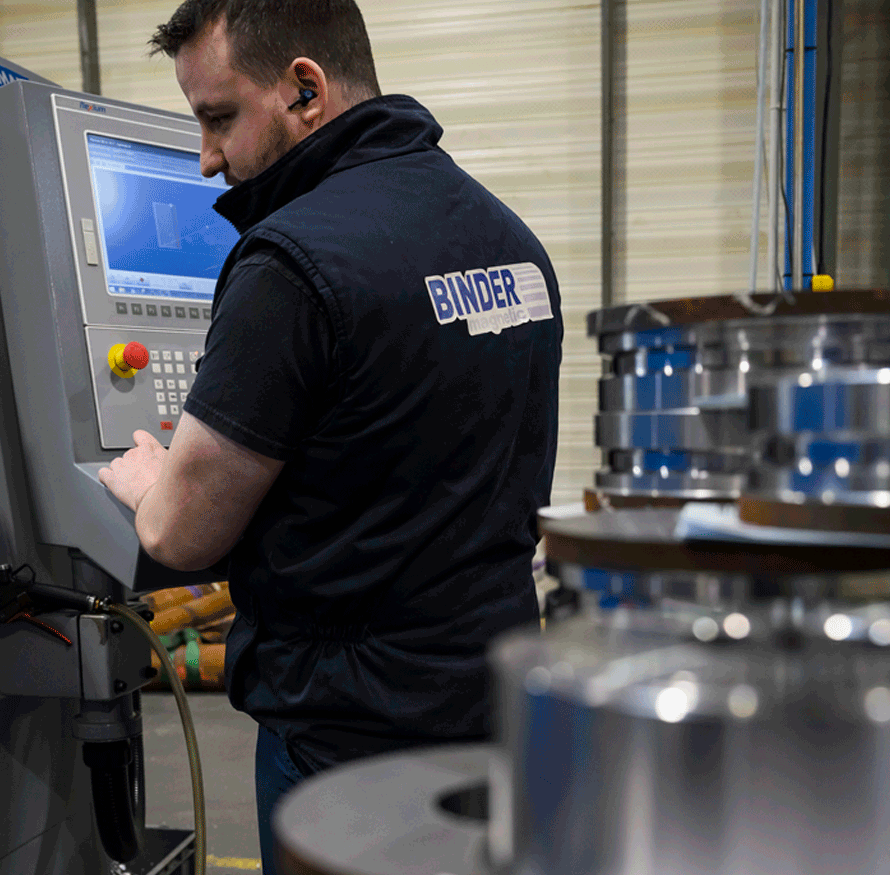 Modern, high-performance tools and equipment
Our company possesses the digital tools and equipment that are vital for ensuring customer satisfaction in the modern marketplace. A state-of-the-art ERP system now allows us to optimize the management of our business relations. Computational methods and online technical data to help you come to the right decision without wasting time. ISO 9001 V2015 certification, products that comply with the REACH standard, ROHS certification, and the support of our "ARTEMA" mechatronics industry association all guarantee the quality of our products and services.